The CORE
The Center for Object Research and Engagement (aka The Core)
The Center for Object Research and Engagement (The CORE)

The CORE is an active, educational space featuring art from the museum's permanent collection. On view is a wide range of artworks that span 5,000 years of history. These works offer a portal to different time periods and cultures, and through their study and appreciation they help us to better understand the role of artists in capturing the great humanity that resides in all of us.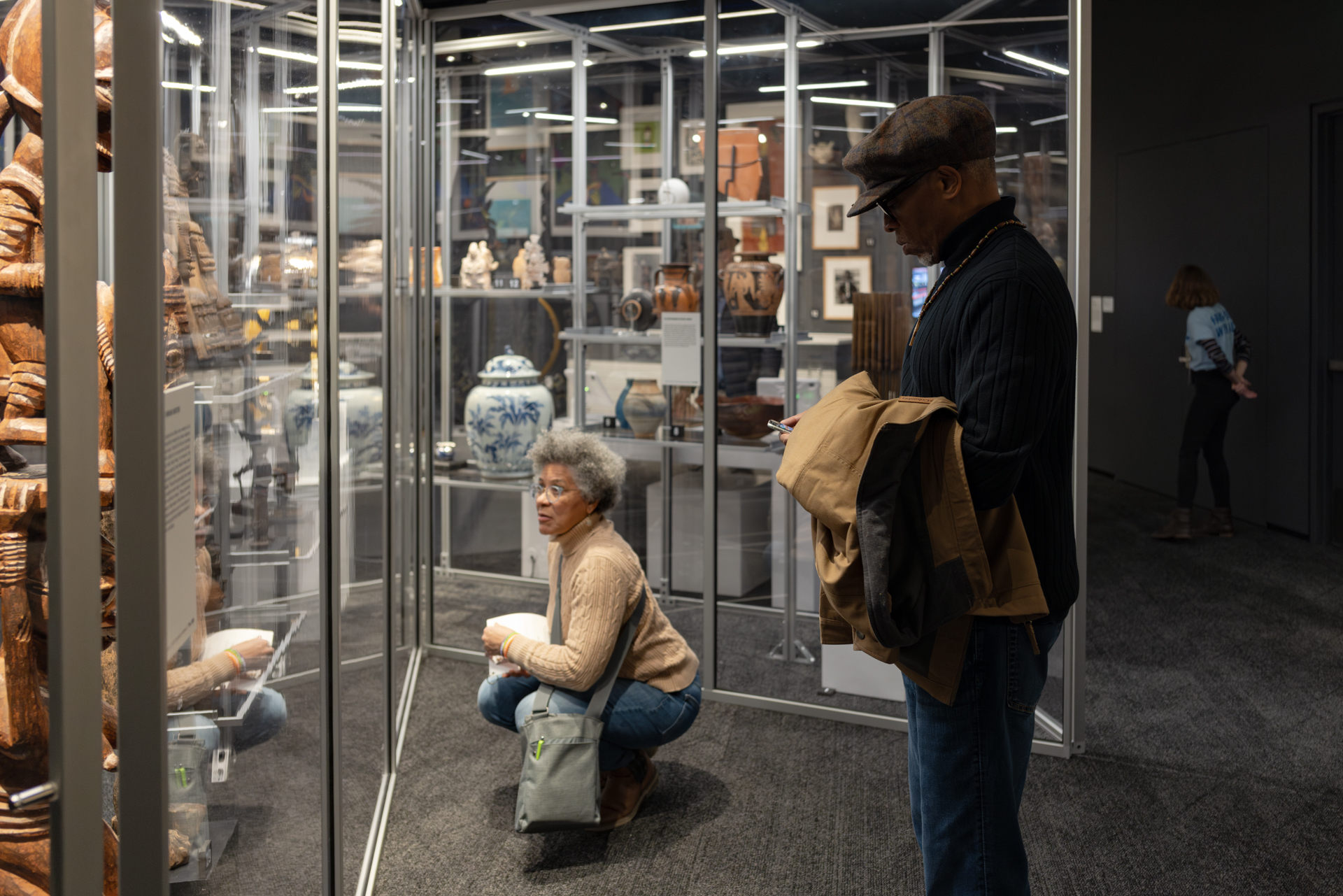 When visiting, we invite you to engage with the collection according to your own interests and desires. Object-based learning and research, a specialty of our work at the MSU Broad Art Museum, along with a variety of prompts and tools, will aid you in discovering the many possibilities that exist in The CORE. Learn more about object-based learning here.
The CORE offers an opportunity to slow down. To really get to know something, like a work of art, we must spend time with it.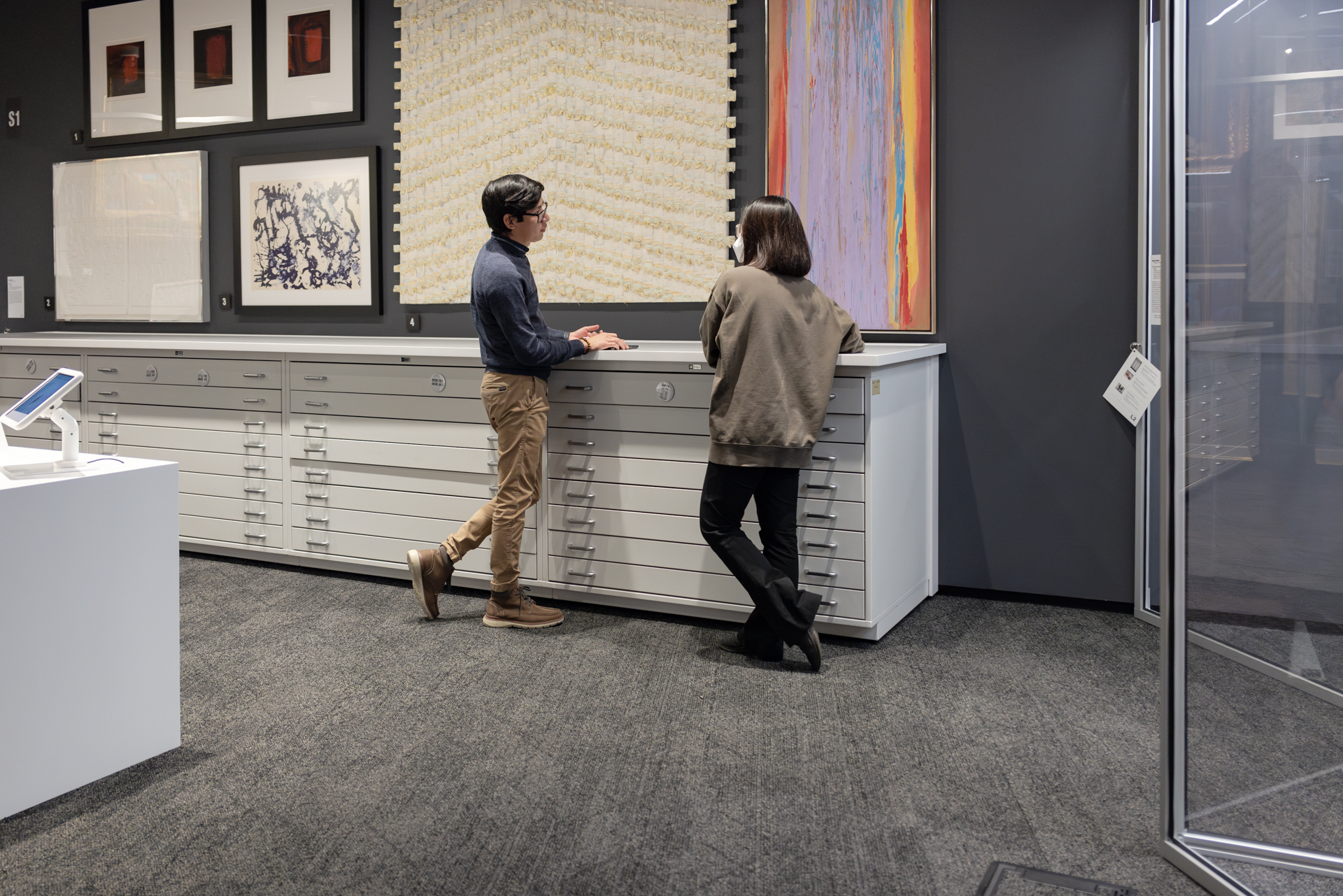 The Collection
The MSU Broad Art Museum's collection of over 10,000 works represents a wide array of artistic production from the ancient to the present, the world over. Significant holdings include Greek and Roman antiquities; Mesoamerican sculptures and vessels; North American and European sculpture, prints, photographs, and paintings; and works in a variety of media from different African, Asian, Latin American, and Middle Eastern cultures. This living collection continues to grow and diversify, with an emphasis on collecting the art of our time.