Students
Students
Students from all fields of study are encouraged to get involved with the museum. We offer a range of social, educational, and professional experiences tailored for MSU students. We'd love to hear your ideas for collaboration!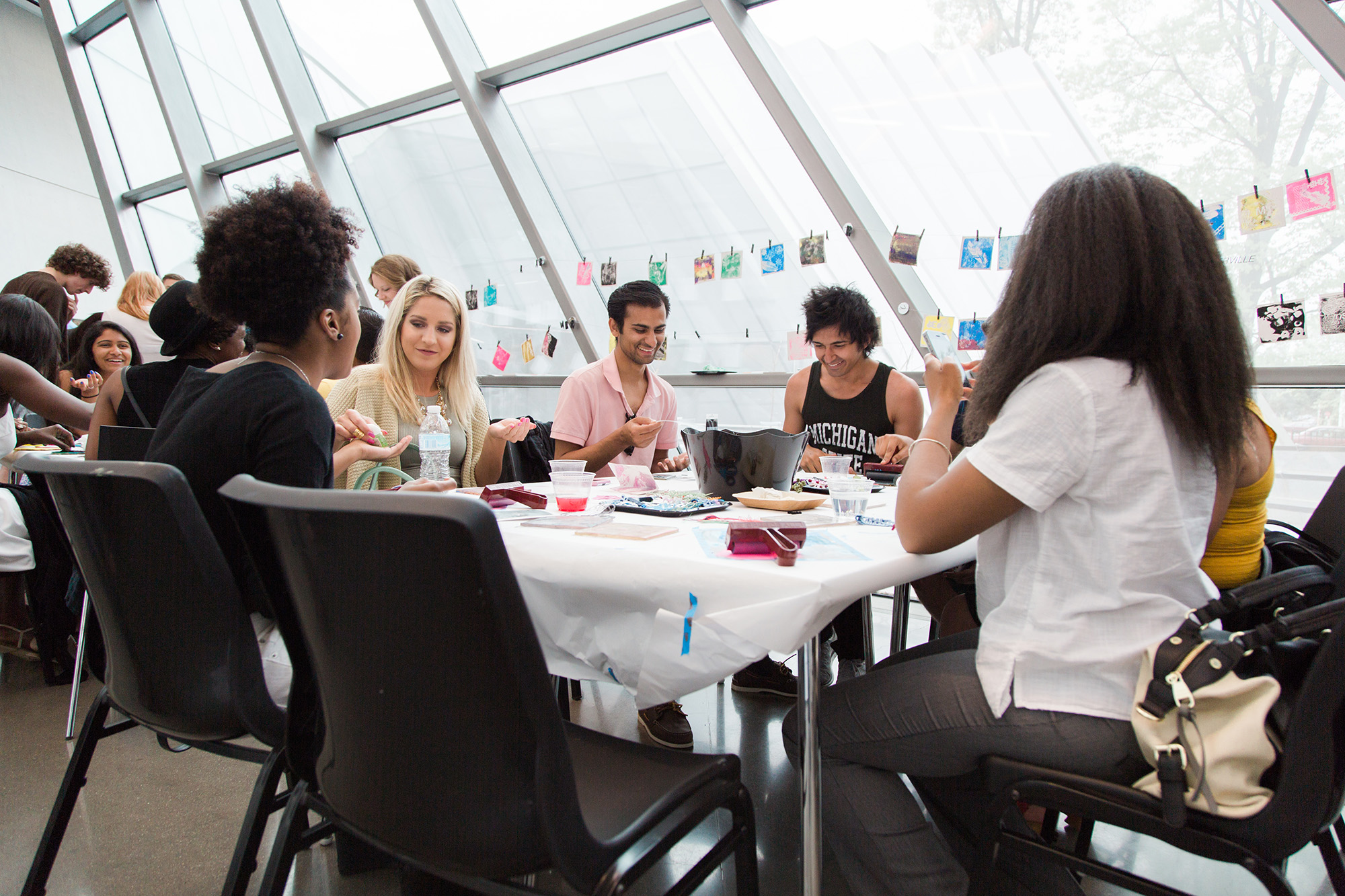 We are your museum.
The MSU Broad Art Museum isn't just about looking at art—it's a social space, too!
Stop by and wander through our exhibitions, browse art-inspired retail in the museum store, or grab a snack at our Broad Bites café. Looking for something a little different? We host events almost every week during the year ranging from artist conversations to student wellness programs, film screenings, and more. And of course, we make art!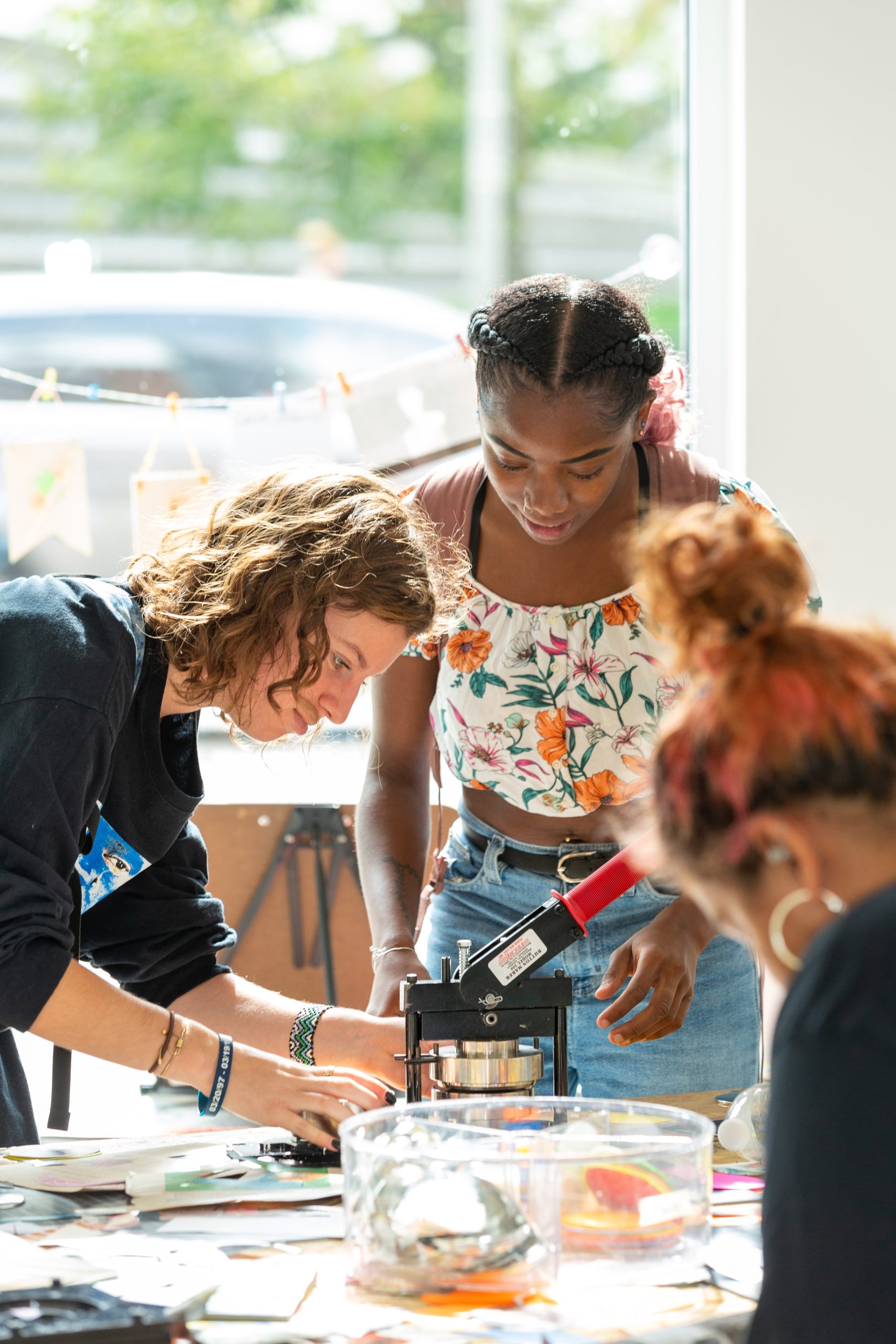 Explore
Our Zaha Hadid-designed building has no right angles, so the exhibitions are an experience like no other! Our exhibition program features local, national, and international artists. At MSU, you're also sharing your campus with our permanent collection of over 10,000 works ranging from ancient to contemporary.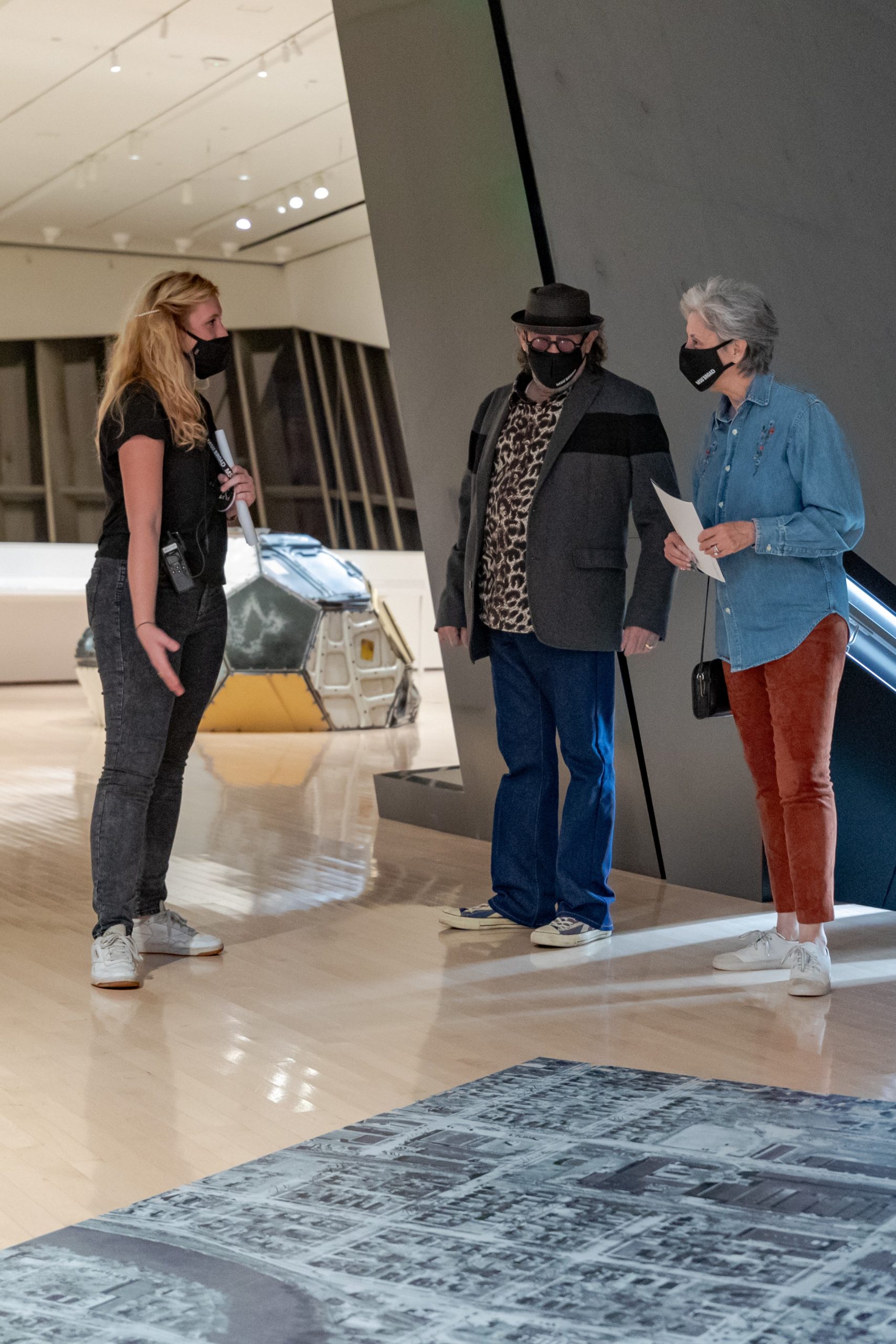 Work + Intern
Get paid to come to the museum! There are several positions available for students at the MSU Broad Art Museum, and all majors can apply. We offer experiential learning opportunities for undergraduate and graduate students interested in learning more about how a museum functions.
Gallery Guides help keep the museum operating on a day-to-day basis. As a Gallery Guide, you'll receive behind-the-scenes training, guide our visitors through their experience, and represent the museum within our community. Students interested in this position should return completed applications by email to Dana Steiner, Visitor Services Coordinator, at steine58@msu.edu or in-person at the museum front desk.
DOWNLOAD THE GALLERY GUIDE APPLICATION
Applications are accepted throughout the year and will be kept on file for the next hiring cycle if positions are not currently open. Additional student positions and internships are posted on MSU Handshake as they arise. This project is supported in part by the National Endowment for the Arts and the Arts Council of Greater Lansing.