Kids + Families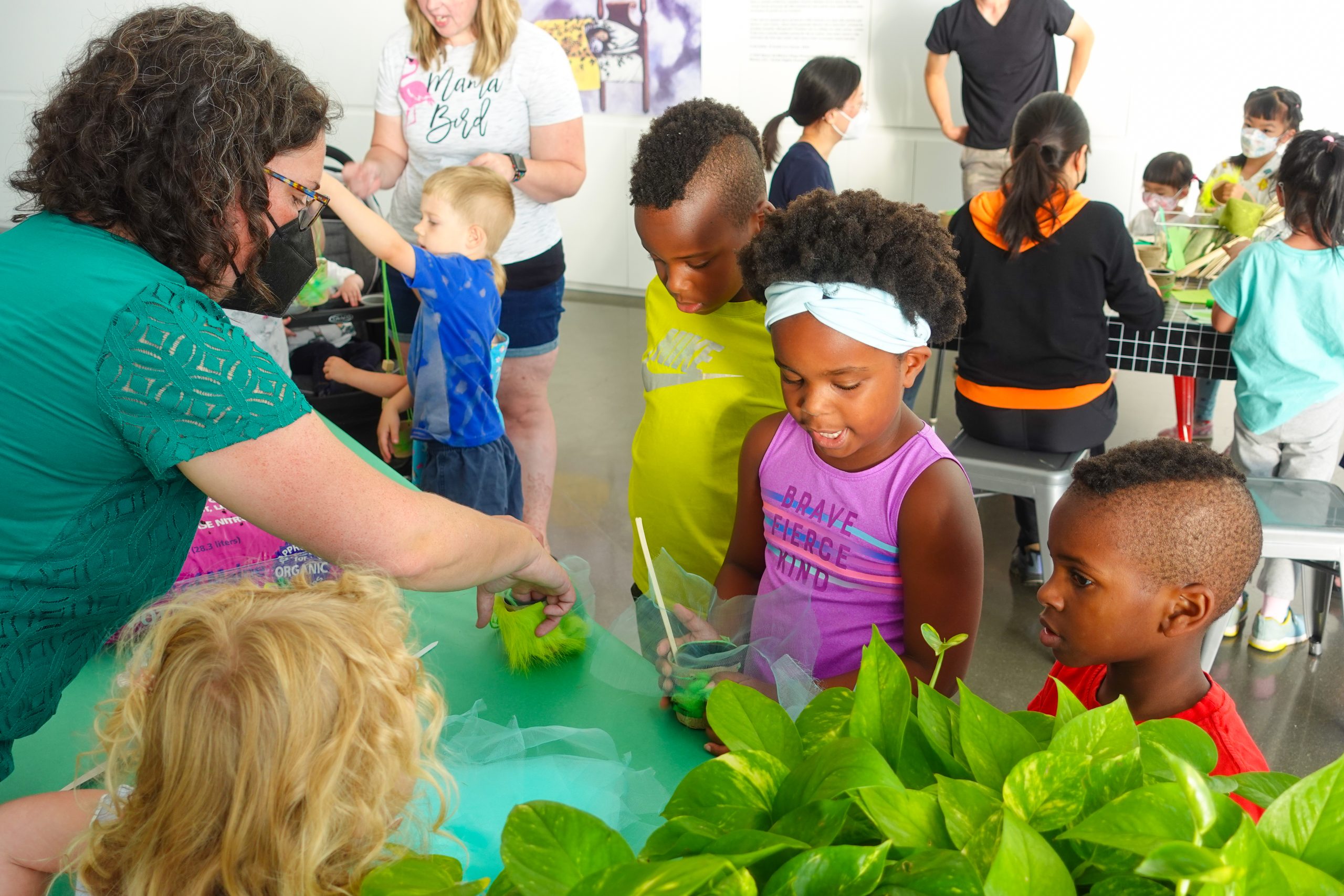 Family Day
Family Day takes place on the first Saturday of every month from 11am–3pm at the MSU Broad Art Museum! Family Day is always free and invites visitors of all ages to explore the many ways that art reflects the world around them. Different themes each month serve as inspiration for art making and conversation. Explore the galleries through guided activities from the Family Day team. Imagine, build, and create at a variety of hands-on art making stations.
"I'm not from a family of means and have never had a lot of cultural depth or exposure to the arts . . . but I rely on wonderful programming like Family Day to give my children more than I had." —Family Day Parent
Family Day is generously sponsored by PNC.