Faculty
Faculty
The MSU Broad Art Museum is an extension of your classroom. Together we can integrate the museum's collection, exhibitions, and events into your curriculum. Our education staff can teach university students in a wide range of disciplines. We will work with you to offer educational experiences that explore meaningful connections between art and your curriculum.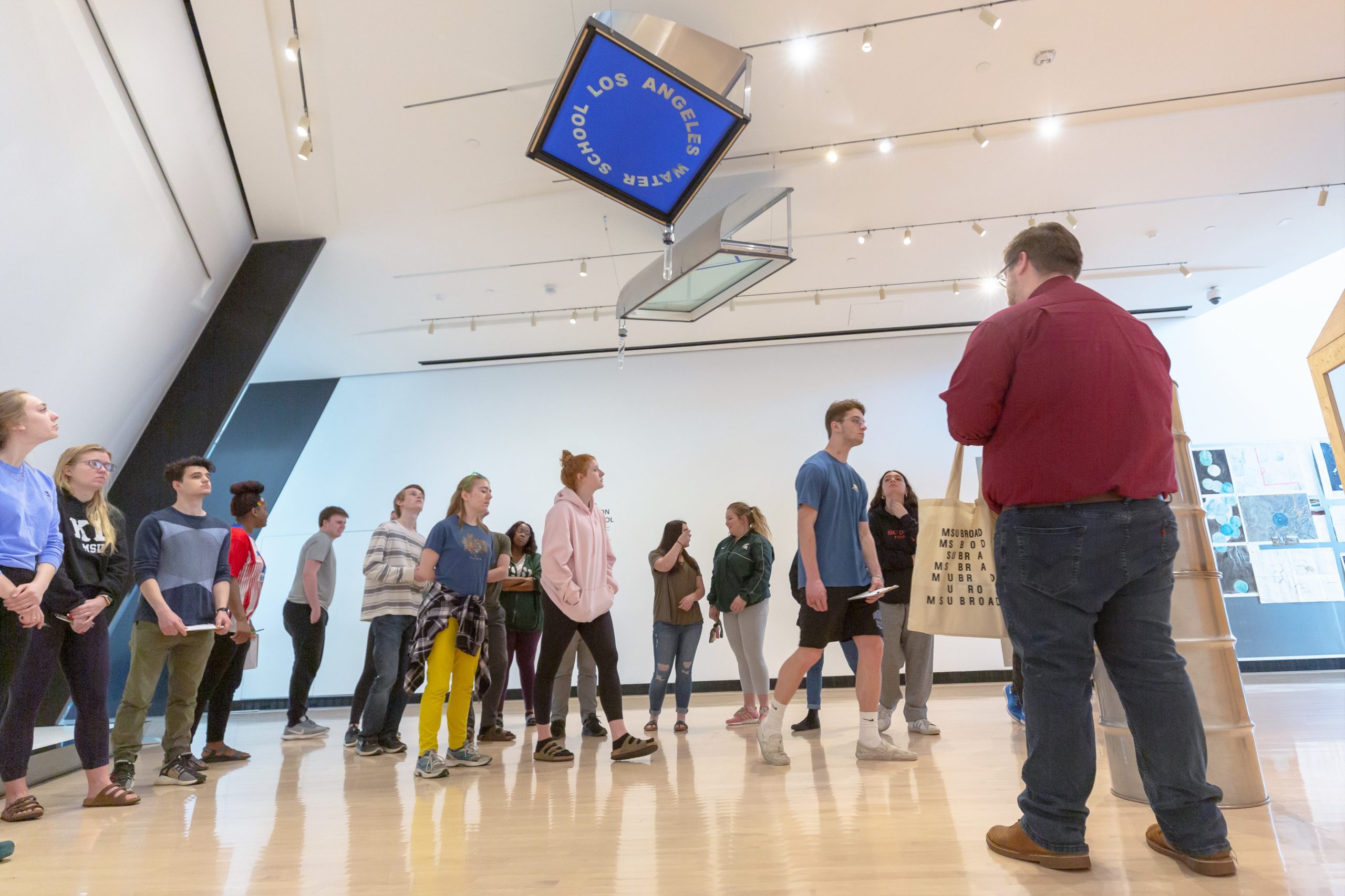 Collaboration
Museum staff partner with faculty across the university. From teaching class sessions to engaging in semester-long experiential learning projects to co-curating lectures, film series, or performances, we are eager to work with you and value your interdisciplinary expertise. We'd love to hear your ideas for collaboration!
Gallery Experiences
Are you interested in building interdisciplinary conversations into your courses? Looking to encourage perspective-taking in your classes? Want students to practice creating thinking?
Art is made for conversations, for questioning, and for inquiry. Our team can help facilitate discussions that invite students to engage with art in ways that examine historical, cultural, and social issues relevant to our global world.  We can assist with organizing your visit and aligning the experience to student learning outcomes. Ready to book? Reach out to Kristin McCool, Educators for Student Engagement and Access via email at mccoolkr@msu.edu.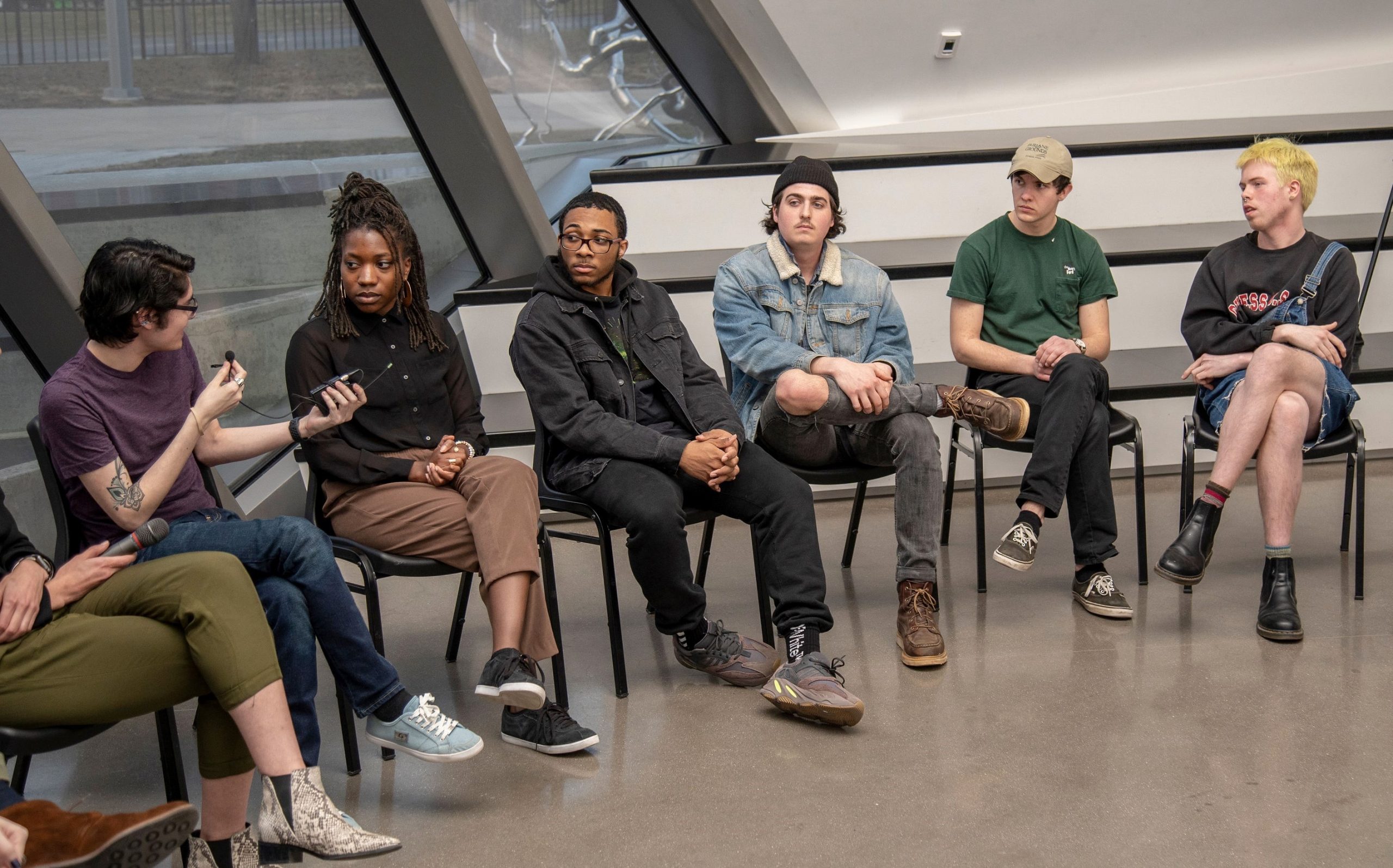 Explore the Collection
Our encyclopedic collection gives students the opportunity to explore the art of our time through the long lens of history. With advanced notice, many of these works can be made available for student viewing in one of our study room spaces. Search the collection online or contact us for assistance with identifying objects that relate to your course themes.