Guidelines + Accessibility
Guidelines + Accessibility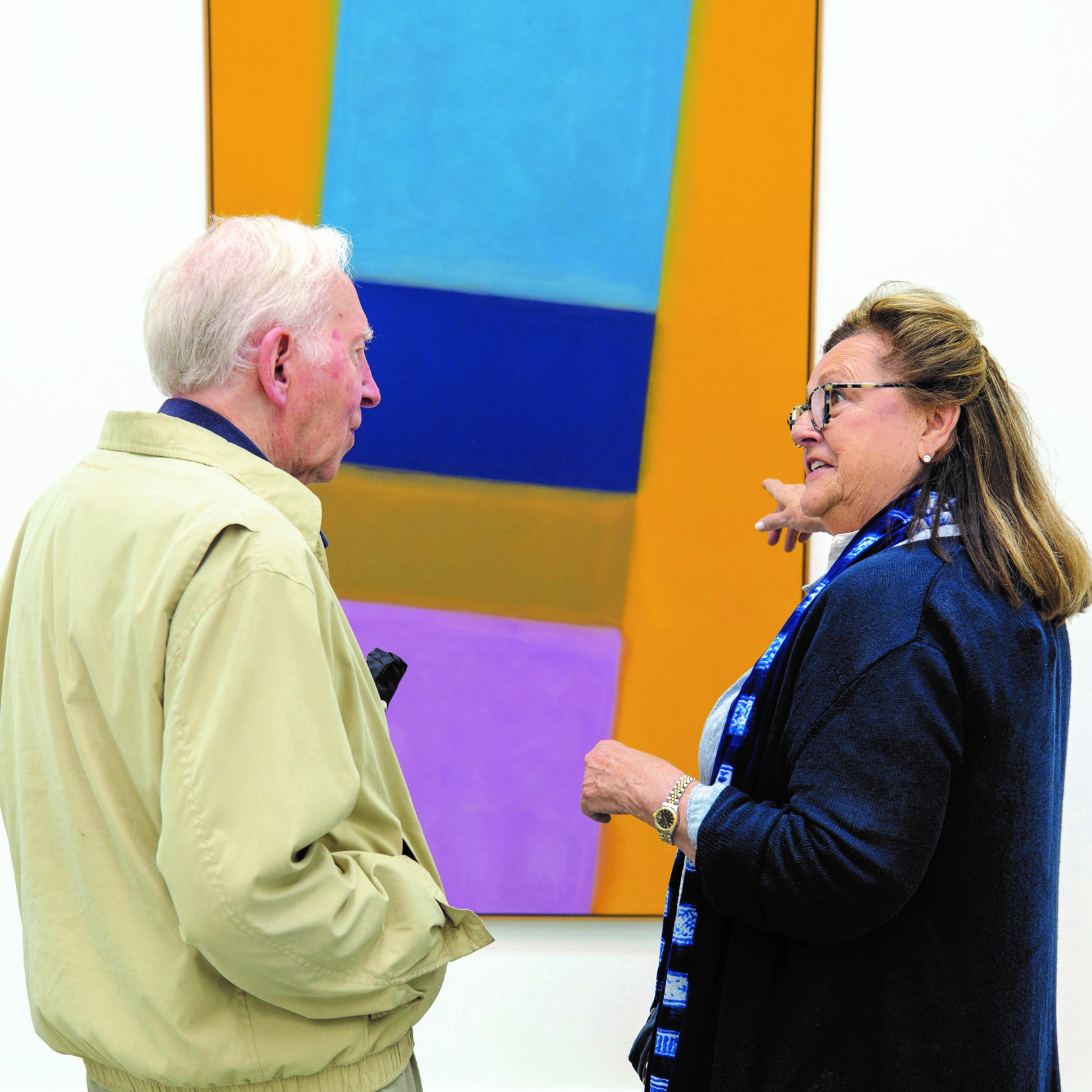 Visitor Guidelines
Our visitor guidelines will help you get the most out of your MSU Broad Art Museum experience.
Please do:
+ Have conversations about the art.
+ Share your experience with us! Tag us @MSUBroad on social media.
+ Take photos for personal (non-commercial/promotional) use within the museum, provided that they are respectful of the building, objects, and fellow visitors. The following restrictions apply during public hours: flash photography, use of tripods/monopods/selfie sticks, use of lighting equipment, and inhibiting the experience of other visitors.
Thank you for helping us protect the artwork by:
+ Not touching the art—natural oils from hands and fingers cause damage.
+ Not eating or drinking in the galleries.
+ Not bringing items into the galleries that have the potential to damage artwork, including: Backpacks, shopping bags, and all bags larger than 11×17 in.; food, gum, or beverages of any kind; tripods, monopods, selfie sticks, and umbrellas; pens, paint, or any wet medium; sharp or blunt items.
Photoshoots
To schedule a photoshoot outside of public hours, please contact us at eebam@msu.edu a minimum of 2 weeks in advance.
Accessibility
The MSU Broad Art Museum is a barrier-free facility and strives to support the accessibility of the exhibitions, events, and communications to all patrons. If you have questions about access or wish to request special accommodations, please contact Stephanie Kribs, Deputy Director, at kribsste@msu.edu or (517) 884-3911.
Virtual Tour
Familiarize yourself with our space before you visit with this virtual tour presented by Able Eyes. VIEW TOUR