Teach + Learn
For Faculty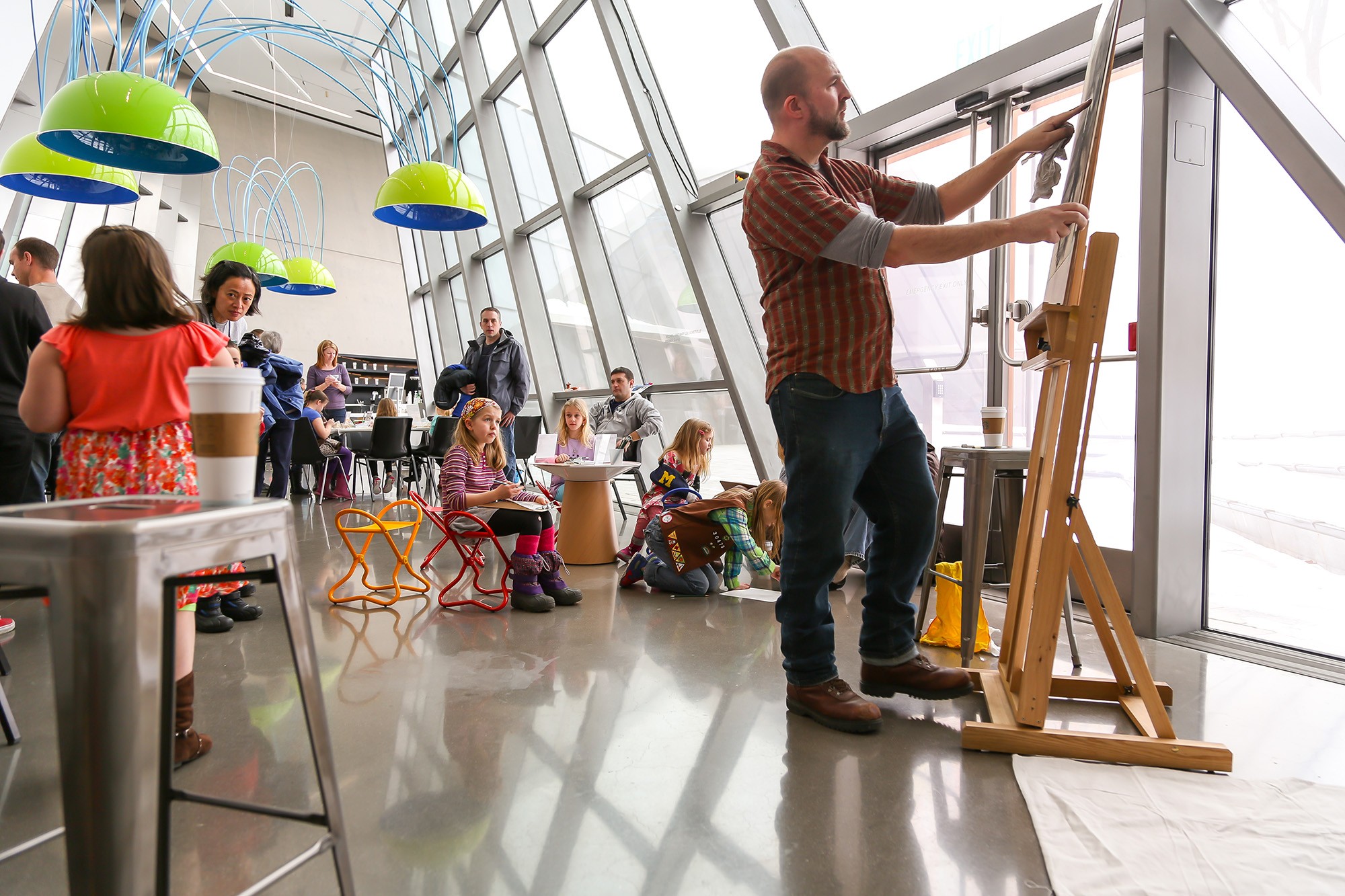 The MSU Broad is an extension of your classroom. Together we can integrate the museum's collection, exhibitions, and events into your curriculum. Our education staff can teach university students in a wide-range of disciplines. We will work with you to offer educational experiences that explore meaningful connections between art and your curriculum.
Collaboration:
Museum staff partners with faculty across the university. From teaching class sessions to engaging in semester-long experiential learning projects to co-curating lectures, film series, or performances, we are eager to work with you and value your interdisciplinary expertise. We'd love to hear your ideas for collaboration!
Tours:
We can help plan a class tour based on curricular connections. Tours include: lectures, discussions, individual reflections, collaborative activities, writing exercises, or art-making experiences. Reach out to our Director of Education, Michelle Word to learn more and schedule your class tour.
Explore the Collection
Our encyclopedic collection gives students the opportunity to explore the art of our time through the long lens of history. With advanced notice, many of these works can be made available for student viewing in one of our study room spaces. Search the collection online or contact us for assistance with identify objects that relate to your course themes.
For K-12 Educators
K-12 educators: Bring art and creativity into your classroom with the MSU Broad!
School programs at the MSU Broad have always focused on building creative thinking and exploring diverse perspectives. We believe now, perhaps more than ever, that students benefit from this time to connect with their peers through a museum experience. Using artworks selected from exhibitions on view at the museum, we are currently offering synchronous virtual field trips that can be adapted to fit your teaching context.
Virtual field trips are led by MSU students in an Art Museum Education Internship that is generously sponsored by the Park West Foundation, under supervision of our Museum Education staff. They are eager to meet your students and share their passion for art and creativity with your class!
We are flexible and can accommodate most schedules. Virtual field trips can be anywhere from 30–60 minutes in length and are typically held through Zoom, though we are able to meet you on any platform.
Please email Museum Educator Meghan Zanskas at zanskas@msu.edu for more information on current tour offerings and to schedule a virtual field trip.
What students and teachers are saying about our virtual programs:
"I'm so glad we got to express ourselves through art. Since art was eliminated at our school in favor of academics, the kids miss it greatly. We try as general education teachers to expose the kids to art but it's not our expertise." —Teacher
"I gained insights on two students in my group and I have been teaching them for the past two years.  I learned things I never knew about them. I really appreciated being able to get to know my students more and I would love to work with the MSU Broad more in the future." —Teacher
"I learned that you can make art out of anything you can think of." —Third grade student
"I'm so glad we invited the MSU Broad Art Museum into our classroom, it provided students the opportunity to see and respond to contemporary art and helped me as an art teacher meet the national art education standards concerning presenting and responding to art." —Teacher
"It is amazing. Everyone involved in this program does an amazing job." —Teacher
"People were able to do their own artwork and be able to have their own things to make that were cool and nice!" —Kindergarten student
"They did a wonderful job. They were clear and flexible and you could tell they are passionate about art which made us passionate about it too." —Teacher
"It is a fantastic way to learn about different artists and their points of view." —Teacher
For Kids+ Families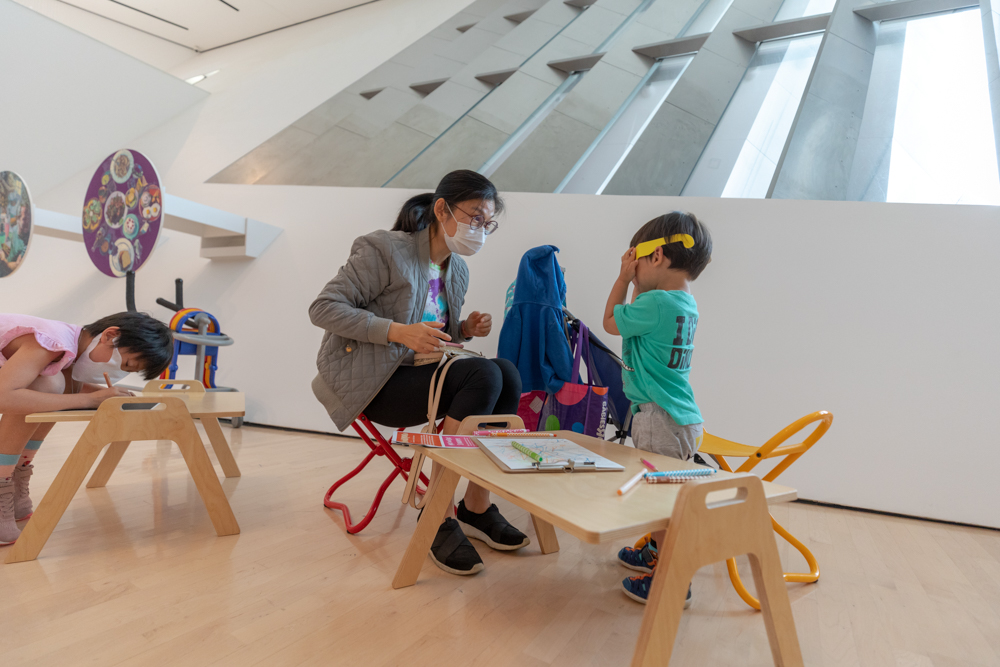 Family Day
Family Day takes place on the first Saturday of every month from 11am–3pm at the MSU Broad! Family Day is always free and invites visitors of all ages to explore the many ways that art reflects the world around them. Different themes each month serve as inspiration for art-making and conversation. Explore the galleries through guided activities from the family day team. Imagine, build, and create at a variety of hands-on art making stations.
"I'm not from a family of means and have never had a lot of cultural depth or exposure to the arts . . . but I rely on wonderful programming like Family Day to give my children more than I had." —Family Day parent