K-12 Educators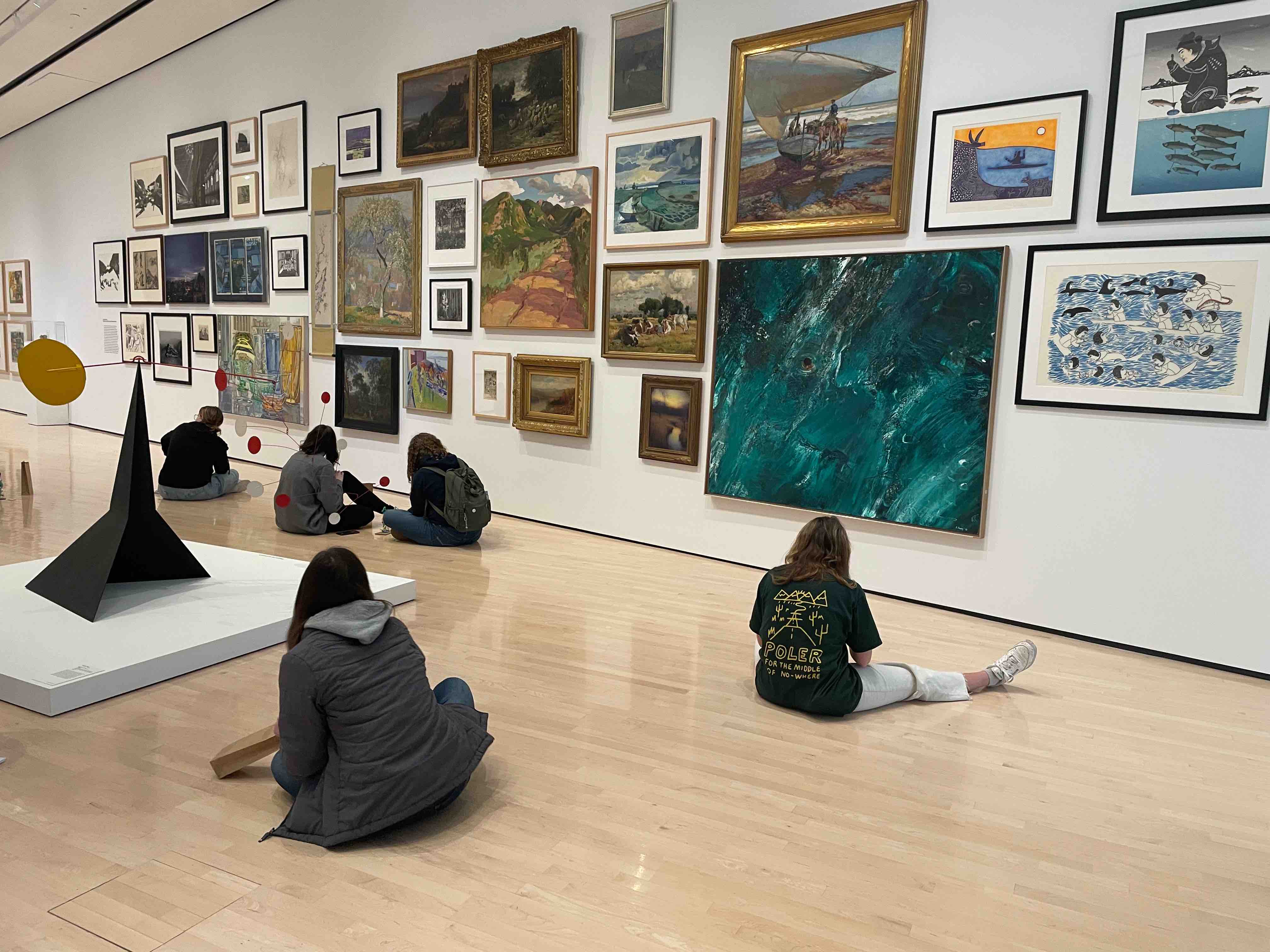 We are your classroom!
Art museum field trips can spark curiosity and engagement with big ideas about the world around us. Looking at art with peers encourages students to accept and seek diverse perspectives, skills that transfer to all areas of life. Bring your students to the MSU Broad Art Museum for an engaging + interactive experience with art!
In the Making, Young Minds at the Broad invites schools to participate in a three-part art experience: a pre-visit video and activity, museum field-trip, and hands-on art making lesson in your classroom.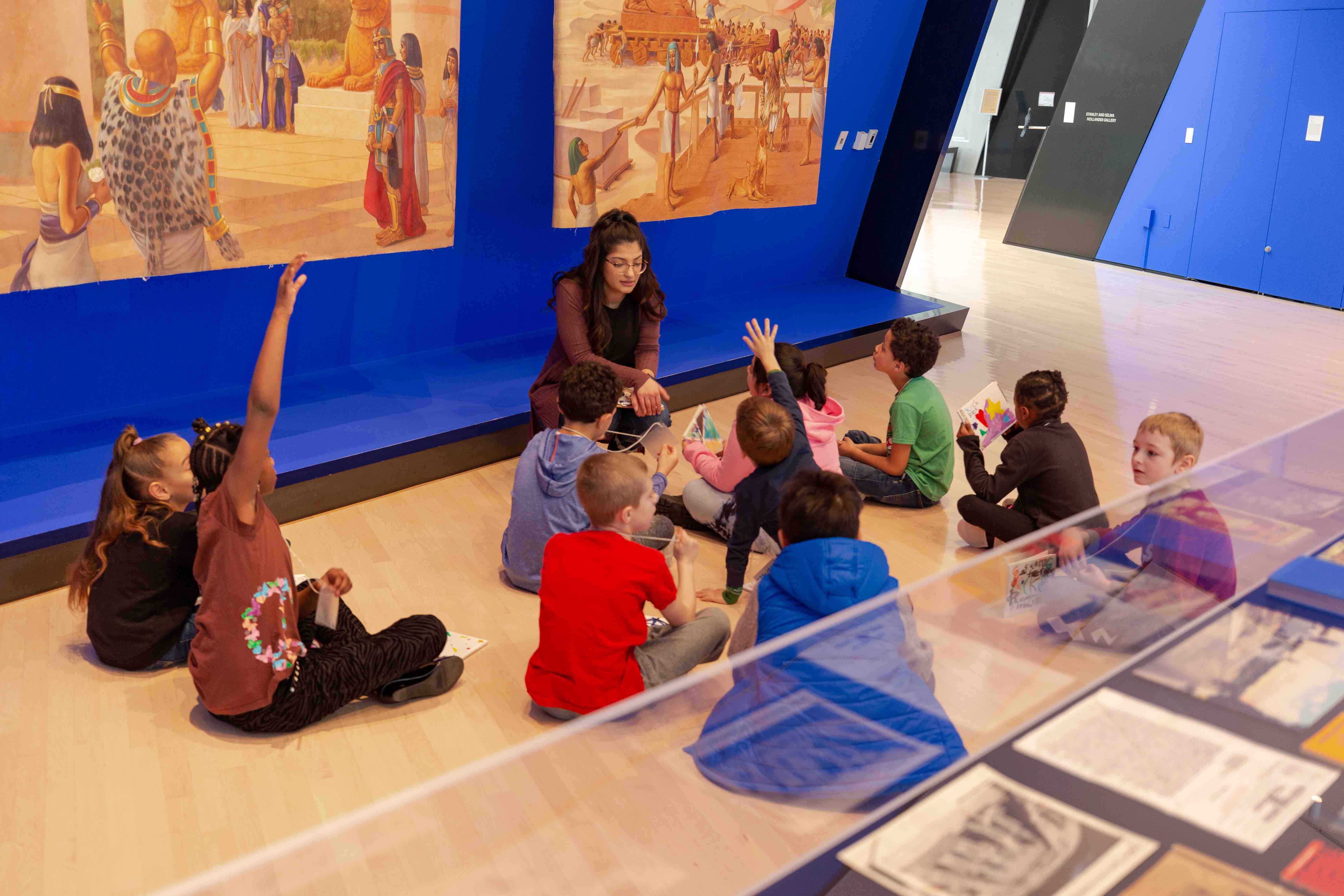 FAQ: In The Making: Young Minds at the Broad field trip program
Q: Who leads the field trips?
A: Our enthusiastic K-12 Engagement Team leads our field trip program. The team is made up of MSU students studying art and education who are mentored and managed by our museum education team. 
Q: When can we visit?
A: Field trips are held regularly on Monday and Tuesday mornings from 10-11am during the school year, with coordinating school visits on Fridays. Available dates are on our online registration form. Pre-visit activities can be completed at school any time before your field trip.
Q: What will the field trip program be like?
A: Your In the Making experience begins with a pre-visit video with activity to complete at school. Next, you travel to the art museum for an engaging 60-minute field trip. During the museum visit your students will see and learn about artworks in three main galleries of current exhibitions. Tours are student-centered and designed to inspire collaboration, communication, critical thinking, and creativity. On Friday of your field trip week, our K-12 Engagement Team will visit your students at school to complete a related art project!
Q: What artworks will we see? 
A: Each season features different exhibitions; you are welcome to visit more than once per school year! Check our Current and Upcoming Exhibitions listings for an overview. Each tour includes close looking and activities with 3 focus artworks selected by our education team. Contact Meghan Zanskas zanskas@msu.edu if you'd like more information about the specific artworks included in your tour.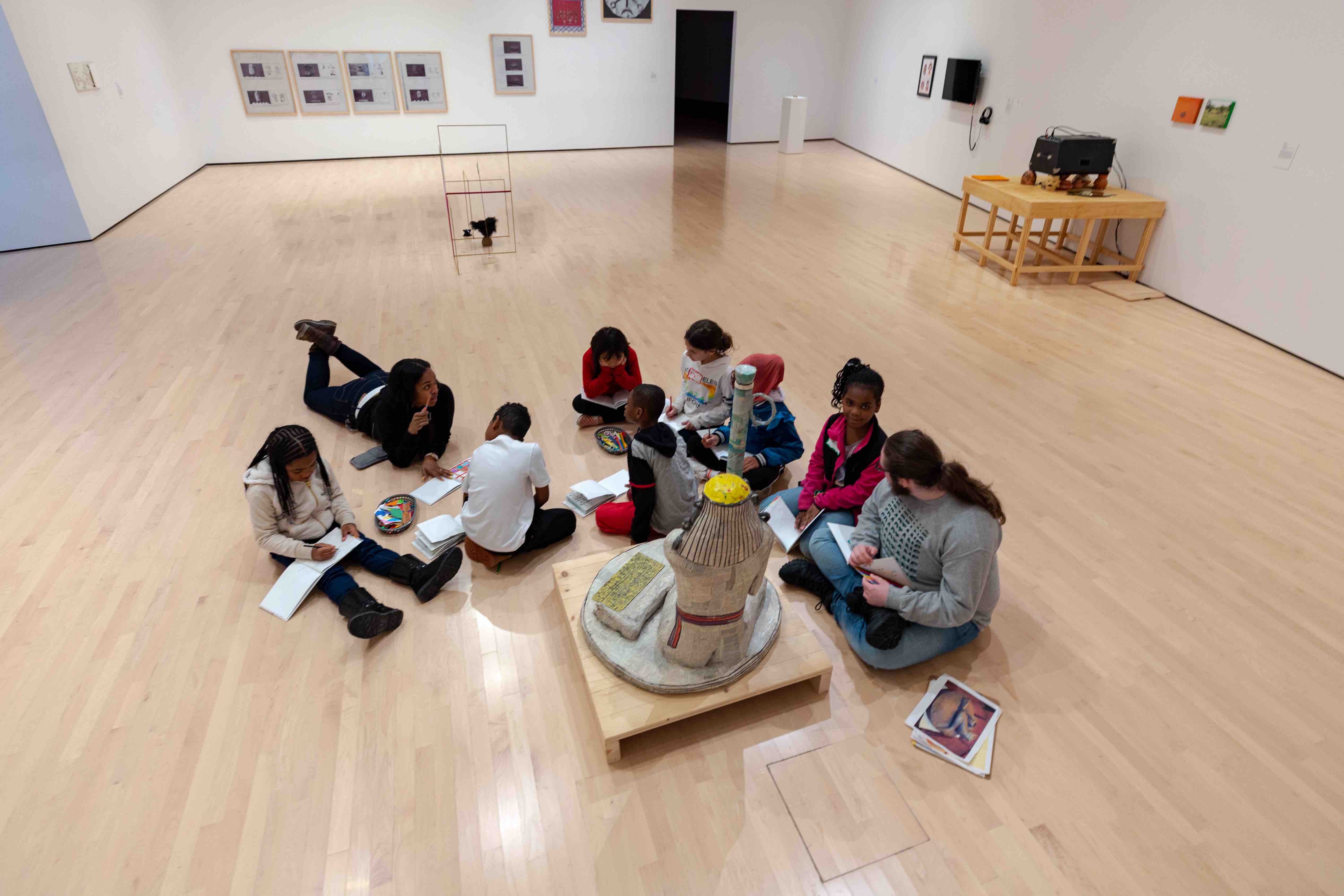 Q: Is there a hands-on art project? 
A: After your field trip, our team will visit your school to lead a hands-on art project related to the museum visit. School visits are scheduled on Fridays from 10-11am or 1-2pm for schools within a 10-mile radius of the museum. If you are travelling from farther away, we will send you digital teaching resources to lead the project at your school.
Q: What does it cost?
A: All field trips and materials are free thanks to the generosity of the Park West Foundation. In addition, bus funding is provided for Title 1 schools on a first-come, first-served basis. 

Q: How many students can I bring?
A: We can accommodate up to 60 students in the building at once.  


Q: I have a question, who should I contact? 
A: Please email Jessie Gott, Education Programs Assistant: gottjess@msu.edu with questions about scheduling or logistics, and Meghan Zanskas zanskas@msu.edu if you have questions about program content.