Zaha Hadid
Zaha Hadid
Zaha Hadid, founder of Zaha Hadid Architects, was awarded the Pritzker Architecture Prize in 2004 and is internationally known for her built, theoretical, and academic work. Each of her projects builds on over thirty years of exploration and research in the interrelated fields of urbanism, architecture, and design.
Born in Baghdad, Iraq, in 1950, Hadid studied mathematics at the American University of Beirut before moving to London in 1972 to attend the Architectural Association (AA) School where she was awarded the Diploma Prize in 1977. Hadid founded Zaha Hadid Architects (ZHA) in 1979 and completed her first building, the Vitra Fire Station, Germany, in 1993. Hadid taught at the AA School until 1987 and held numerous chairs and guest professorships at universities around the world including Columbia, Harvard, Yale, and the University of Applied Arts in Vienna.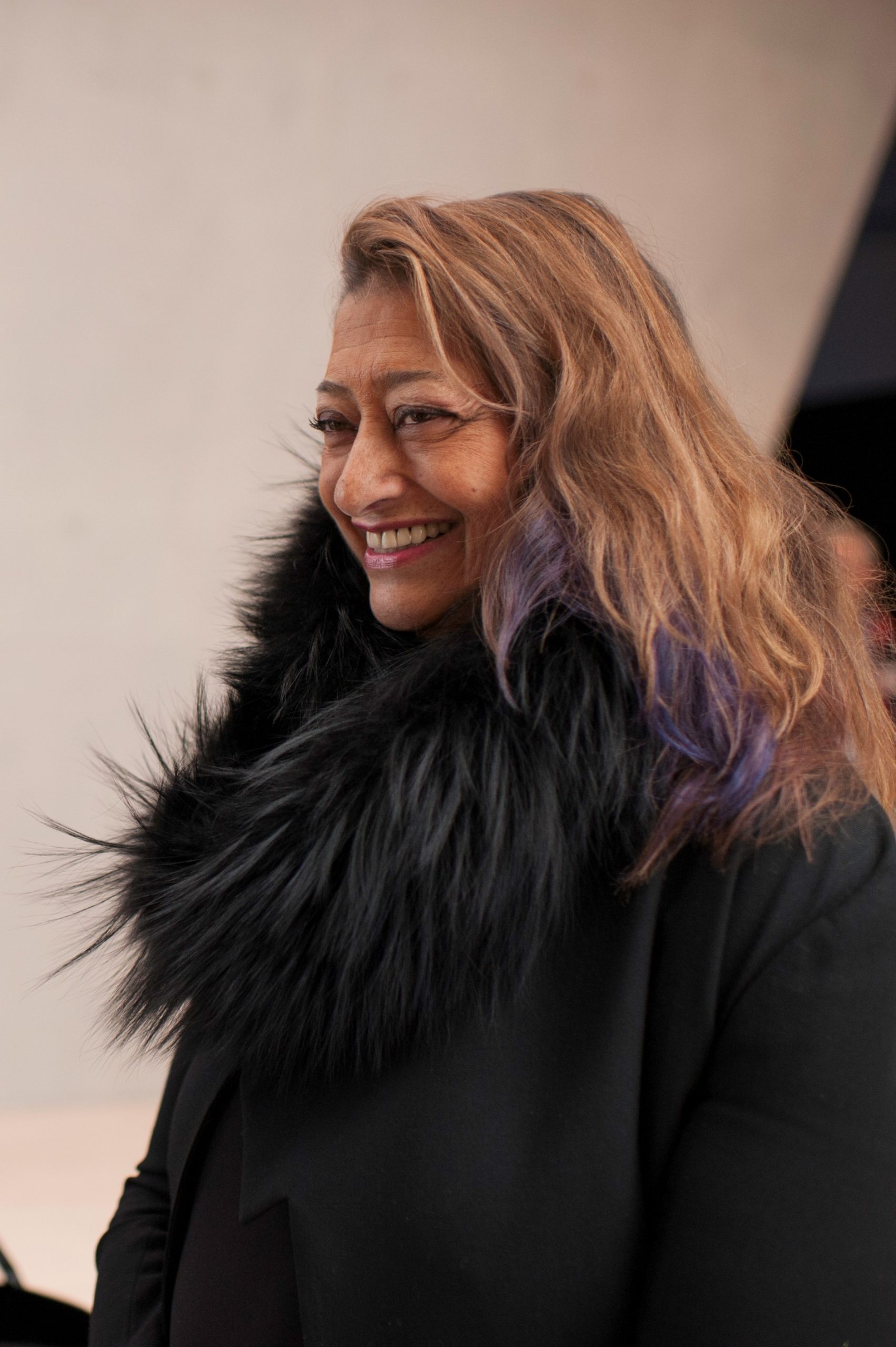 Hadid's outstanding contribution to the architectural profession has been acknowledged by the world's most respected institutions including the Forbes List of the "World's Most Powerful Women" and the Japan Art Association presenting her with the "Praemium Imperiale." In 2010 and 2011, ZHA's designs were awarded the Stirling Prize, one of architecture's highest accolades, by the Royal Institute of British Architects. Other awards include UNESCO naming Hadid as an "Artist for Peace," the Republic of France honoring Hadid with the "Commandeur de l'Ordre des Arts et des Lettres" and TIME Magazine included her in their list of the "100 Most Influential People in the World." In 2012, Zaha Hadid was made a Dame Commander of the British Empire by Queen Elizabeth II, and in February 2016, she received the Royal Gold Medal.
Zaha Hadid's pioneering vision redefined architecture and design for the 21st century and captured imaginations across the globe. Zaha Hadid Architecture's work sees form and space pulled into breathtaking, fluid spatial progressions. Enticingly contextual, these buildings transform notions of what can be achieved in concrete, steel, and glass, combining her unwavering belief in the power of invention and optimism for the future with concepts of fluidity and connectivity.
The evolution of Hadid's buildings—from the interlocking forms of the Vitra Fire Station to the awesome, flowing urban spaces of the MAXXI Museum of 21st Century art in Rome, London Aquatics Centre for the London 2012 Olympics and Heydar Aliyev Centre in Baku—demonstrates a consistent desire to question and innovate. Form and space are woven within structure. These are buildings which emerge from their context and are also capable of knitting disparate programs together; always surprising and always making connections.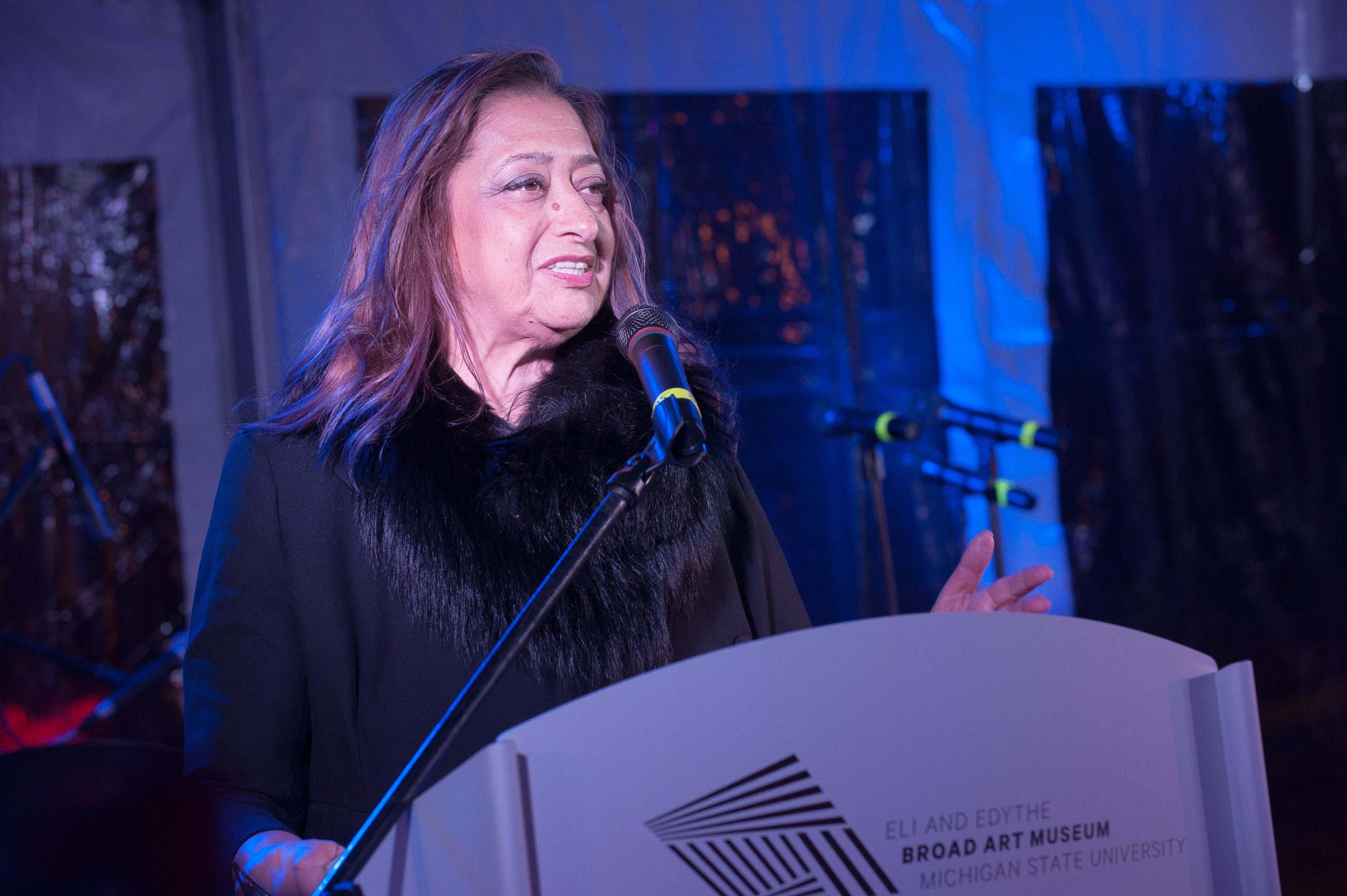 Each of Hadid's designs display the innovative research and investigation that instigates and defines her work. As Zaha Hadid stated in her 2011 conversation with Hans Ulrich Obrist, co-director of the Serpentine Galleries, "I know from my experience that without research and experimentation not much can be discovered. With experimentation, you think you're going to find out one thing, but you actually discover something else. That's what I think is really exciting. You discover much more than you bargain for. I think there should be no end to experimentation."
Zaha Hadid passed away on March 31, 2016 in Miami, FL.